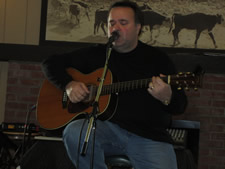 Attending the Songwriters Performance Workshop was the catalyst for a whole new and exciting area of music I never thought was possible for myself. Prior to the Workshop, I really never focused on songwriting because I thought I could never write a good song. I had parts and pieces of songs recorded on my iPhone, but nothing complete. I came to the Workshop as a new songwriter with three freshly written songs.
Jim works with each songwriter to sculpt and form a song from something that is just "ok" to a song you can't get out of your head. The opportunity to have Jim work with me directly on my songs was an experience I will never forget. I learned a tremendous amount about what it takes to write a song that connects with emotions.
On the return flight back from the workshop, still running on adrenaline, I was able to direct the emotional buzz from the workshop into another song. Three weeks later, I was in Nashville recording two of the songs. I then presented one of the workshop songs to The Nashville Songwriters Association for evaluation. At the strong recommendation of one of the NSA song evaluators, I sent one of the songs to a movie studio in California. Even if the song does not get picked up, I feel very good about the song and the feedback I continue to get from it.........Thanks Jimmy!
Website: www.craigmasters.com
---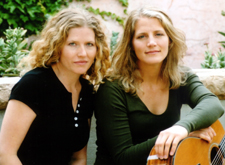 We (Antara & Delilah) met almost ten years ago at one of Jimmy's Songwriter's Performance Workshops. Our first night there, Jimmy suggested that we should sing together, and we have actually performed and recorded together as a duo since that time!

Antara had more guitar and performance experience than I (Delilah) did, so at first Jimmy helped her focus on songwriting. Antara said, "The workshops showed me how a successful song is formed to most easily allow the song to connect with the listener. I learned to consider and choose a lyric that serves as a conduit for 'core to core' exchange between me and the listener."

I (Delilah) began by focusing in on performance (how do you get comfortable before you start, what do you do with self-doubt, how do you put your soul into a song and really sing out, etc...) Over our years of performing as a duo, audience members always comment on how much fun we have when we perform and how honest we are in our songs. That has to come from Jimmy's influence.

Over the years, Antara and I have attended many of Jimmy's workshops as well as helped with the administration of the workshops. One thing that stands out is how Jimmy is able to support and help the students, no matter what level of experience or comfort they have with songwriting or performance (i.e., whether the student is a professional with tour experience or someone who's only played in his living room) He doesn't use pat formulas for how to write or perform and, rather, does quite the opposite by helping each writer to bring his or her own personal story to the surface. Yes, we learn about song structure and Jimmy offers great ideas about melody and harmony, but the writer's connection to the song is the key.
Because of the strong support we received from Jimmy, as well as our love for music, we were able to form a duo, perform live sometimes more than 100 gigs per year, and record 3 albums, as well as record several other songs released only on-line. We now live on opposite coasts, but continue to perform solo as well as get together for short tours or opportunities to sing back-up with Jimmy!

Website: www.antdeli.com
---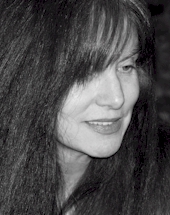 Jimmy Messina's workshops were a catalyst for me. I attended the inaugural workshop, weekly workshops, and several 3 day intensives over the years. More often than not, magic was present in these sessions. His workshop approach is unique & one that allows each songwriter to get to the heart of what he or she wants to say. For the performer, Jimmy's professional experience & technical knowledge is profound. Many of the songs on my CD were honed in these workshops and my performing chops improved as a result of his guidance.

Kate Bennett
Website: www.katebennett.com
---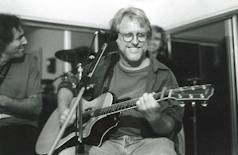 Howdy,

"Jimmy is a master at drawing out the best in you. Having participated in a number of his 'Songwriter / Performance Workshops' I am always amazed at the synergy that occurs among the various participants. The 'performance' on the last day is always magic. Jimmy demystifies the songwriting process. On a practical level since participating in the workshops I have recorded my own c.d., performed numerous shows with a triple 'A' band, co-written a song with Graham Nash and one with Kenny Loggins (which were released on their respective albums). More importantly I have met a wonderful group of like minded individuals who have become great friends and a big part of my creative life."

Doug Ingoldsby
Website: www.kdoug.com
---
Dear Folks,
Allow me to say a few words about the Jim Messina¹s Songwriter's Workshop. I have strong observations about this workshop because I have seen the outcomes.
This workshop allows a person to venture into an area that is vital importance. This adventure allows one to read from a neglected yet important book-the book of the heart. If music does something to you and you have no sense of what it is doing then you won¹t know much about what your heart has to say.
Pascal says that "The heart has a logic that the mind does not understand". With the help of one of our generation¹s great artists, one may learn about what the heart has to do with the music you love and the music you would love to make. This workshop puts the heart, the head, and the hands on the same project. I have witnessed people plumbing the depths of their inner self and coming up with stories of their grandchildren, their dreams and their hurts and joys and all those emotions that are part of every life.

Everyone who works in these workshops will grow. If you want to put some of the insights of your heart to music this workshop is the best place to do it. Persons at every stage of life and music will gain a great deal from this journey into the heart of music.

Geoffrey Wallace
Senior Researcher, University of Dundee Scotland